Letter to Church Congregation
After careful and prayerful deliberation the Church Council of Advent Church has decided to offer limited in-person worship options beginning Sunday, June 21 for both our 9am and 10:30am services. While we look forward to meeting again in person after all these weeks away from each other, it is still OUR UTMOST PRIORITY to keep everyone healthy and safe!
If you are hesitant about returning to Advent services at this point or feel it is necessary to avoid crowds in order to protect those with vulnerable immune systems in your home or line of work, please stay home. If your own health has been compromised recently, please stay home. If you have travelled recently to a high risk area, please stay home. We will continue to live-stream services on our YouTube channel in order to protect the health of those we all love and care for.
If you do chose to attend Sunday morning services in person, here's what to expect:
You'll be met by the smiling, but masked, faces of our greeters outside the main Sanctuary doors in the Courtyard. You'll be asked to put on your mask and sanitize your hands before entering. If you don't have a mask, one will be safely provided.

Families with children not wearing a mask will be asked to join others in the Fellowship Hallas CDC guidelines recommend children under 2 years old refrain from wearing a mask. NO CHILDCARE WILL BE PROVIDED ON CAMPUS AT THIS TIME.

Once inside the Narthex of the Sanctuary (or Fellowship Hall), you'll pick up a Communion pack set out by usher at another sanitized station.

After receiving your Communion pack in the Narthex, an usher will greet you and walk your group to a safe seating area in the Sanctuary. You'll be seated to maintain a distance of 6 feet from other groups in the pews around you.

Mask-wearing will be required AT ALL TIMES in the Sanctuary for safety.

At the conclusion of the service, ushers will guide you to exit row-by-row to either the NW or NE exit at the front of the Sanctuary. Ushers will be there to collect tithes and offerings as well as open the doors for you. Waste bins will be provided at each exit to dispose of your empty Communion packs.

All congregational surfaces in the Sanctuary will be sprayed and disinfected with an electrostatic sprayer both before and after services.

Only the Courtyard Restrooms will be open and available for use on Sunday morning. They will be cleaned before, between, and after service times.

We are unable at this time to resume our regular coffee and donut routine.
While it's always important to ask ourselves, WWJD (What Would Jesus Do?) on a daily basis, this pivotal time in history motivates us all at Advent to remember WWAD (What Would Advent Do?)
Worship at home is safest.
Wear masks in the Sanctuary at all times.
Avoid physical contact.
Distance 6 feet from others
Love is Why We Take Precaution!
WORSHIP@HOME – LIVE STREAM
Loved by God, Loving One Another, Loving the World
Join Advent Church in worship from your home every Sunday at 9am for our Traditional service and 10:30am for our Family Contemporary service. Just click on the button below to see services, or to see past services. Live-stream will start 5 minutes before service so you can login on time. If you have any questions contact the church office at 561-395-3632.
Online Opportunities for your Family
PASTORS BIBLE STUDY
Every Tuesday at 12 NOON via Zoom
Pastor Andy is inviting you to a scheduled Zoom meeting, every week on Tuesday at 12 noon until December 29, 2020
Bible Study: Isaiah 40-66 "From Darkness to Dawn"
Meeting ID: 871 4331 0795
Passcode: 193315
SENIOR BIBLE STUDY
Every Friday at 12 NOON via Zoom
Dave Kirk invites you to going their Senior Bible Study group. (All ages welcome)
For additional information please contact the church office.
ADVENT WORSHIP
Boca Campus: 9:00am Traditional Worship & 10:3
0am Contemporary – Open for worship & Live-streamed to YouTube & Facebook
Lantana Campus: 9:00am Traditional Worship – Open for worship & Live-streamed on Lantana Facebook page.
A D V E N T C H U R C H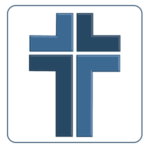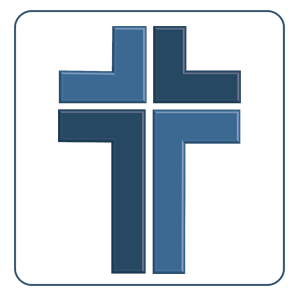 Love Is Why We Are Here!
Advent Church's mission is to help families discover the love of God, to share that love with others,
and on a mission to love the world. It is this mission that drives everything we do.

Here at Advent, we have our roots in Lutheran tradition which emphasizes the power of God's grace to change our lives. Advent has two locations to serve God's people for midweek Bible studies and Sunday services, Advent Church Boca and Advent Church Lantana.
Advent Life Ministries, a mission of Advent Church, includes a Early Childhood preschool for children infants thru prekindergarten years. An Elementary and Middle school for students kindergarten thru eighth grade. Our Senior community home, Advent Square, for our aging parents, both Independent apartments and Dependent with Memory Care living facilities. No matter what age or stage of life you are in, Advent is here to serve.
Advent Church is a "church without walls", we are also involved in local outreach programs such as: Alzheimer's Community Care, Boca Helping Hands, Family Promise, Food for the Poor. Our International outreach programs include: Freedom Challenge, Good Shepherd Fold – Uganda, Lutheran Church of South Sudan, and Village of Hope & Medical Center in Haiti.
Advent believes in sharing the love of Christ with people of every age and stage of life. From infant care to senior living.
Come join us at Advent, to learn about God's love for us and help to share that love with the world. Love is Why We're Here!
Advent Church

Boca
Sunday Worship
9:00am: Traditional Service – Honors our Christian heritage with a blend of hymns and prayers. Communion served. Chancel Choir Director and Organist: Dave Kirk.
10:30am: Family Service
– Family friendly worship with high energy songs led by Praise Band Director: Julie Putnik.
Communion served.
Kids Ministry is also at 10:30am service.
Location: 300 East Yamato Road
Boca Raton, Florida 33431
Campus Pastor: Dave Franklin
Advent Church Lantana
Sunday Worship
9:00am: Traditional Service – Honors our Christian heritage with a blend of hymns and prayers. Communion served.
Location: 2116 Lantana Road
Lake Worth, Florida 33462
Lead Pastor: Andy Hagen

Youth Sunday Ministry
Boca Raton Campus
Advent Infants nursery is available every Sunday at 10:30am service.
Kids and Kids, Jr. program is a fun, safe, and faith building kids' ministry that meets at 10:30am each Sunday. Preschool through the 5th grade.
Middle & High School Youth Group meet every Sunday evening at 6:00 to 8:00pm in Surf Shack located at south end of school campus.
Advent's mission is to help families discover the Love of God, to share that Love with others, and is on a mission to Love the world. It is this mission that drives everything we do!
What's
Happening?
Advent is a very active church with two campuses, school, and senior living care campus. See what is happening at Advent!
Get
Join Advent's many opportunities to get involved
Stay Tuned with Newsletter