(CLICK ON IMAGE TO ENLARGE)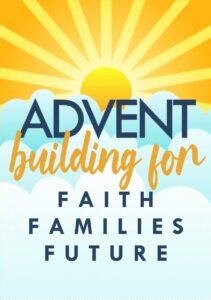 BUILDING TOGETHER – Advent Life Ministries
It's about time for us to build again! We need more room for fellowship, for our children and families, for our growing school and for new ministry. Over the next six months we will be sharing the vision and plans to continue this legacy of building together.
First, this project will give the campus a very much needed primary entrance, see East Entrance photos above
Second, there will be a large new fellowship and meeting area and a larger new kitchen, see covered patio photos above
Third, it will provide a much-needed new children ministry center, ideally located next ot the sanctuary. It will also include a new nursery.
Fourth, our seniors will have new meeting facilities, centrally located handicap bathrooms, and a beautiful new choir rehearsal room.
Fifth, the school will get a brand-new state -of-the-art media center and two large new classrooms with attached bathroom facilities.
Sixth, there will be new administrative and meeting rooms. The office space is designed to promote better and more efficient work environments.
For additional information, contact Pastor Andy Hagen. Call church office: 561-395-3632 or email: AHagen@GoAdvent.org