Upcoming Events at Advent
Y.E.S.
Youthful Energetic Seniors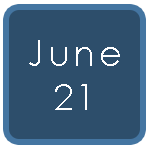 Join Advent's Y.E.S. group this coming Friday, June 21st.
Meeting is in the Fellowship Hall
starts at 12pm, lunch included.
Call church office for additional information. 561-395-3632
Team Grandparents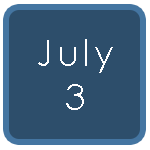 Join Advent's Grandparents Team to pray for your grandchildren and other children. Meet other grandparents in our community.
Open to all.
Wed., July 3rd at 11am Sanctuary.
VBS 2019 – ROAR!
Register now for Vacation Bible School, July 22 to 26
Starts at 9:30am till 12:30pm
ROAR has fun science gizmos, team building games, cool Bible lessons &songs, snacks & lunch, and childcare included!
RUSH 2019
Calling all Middle & High School students! Join us for a student led conference in Johns Creek, Ga. July 8th to 12. Contact Pastor Dave for additional information. Call 561-395-3632.
SUMMER CAMP 2019
OPPORTUNITIES FOR YOUR CHILD