The Garden
The Garden is a specially-curated, monthly gathering for women at Advent Church — a place where women ​grow together in the Word, in Worship and in Wonder of Jesus! The monthly gatherings — just like a real garden — are always different. Topics vary, speakers change, formats are never the same but, we are always rooted in the love of Christ and grounded in the wisdom of the Word. Most importantly, The Garden, is for every woman. At every age and stage of life, in every season, there is something at The Garden for everyone. Friends of different faiths, faith communities or even those without a faith tradition are always welcomed as we flourish and grow together in Christ. ​The Garden is facilitated by a leadership team which includes Kim Bell, Amy Dingle, Susan Hagen, Betsy Levy, Julie Putnik and Shirley Rollins.
The Garden meets every second Tuesday of the month in Sanctuary at 6:45pm. All are welcome to join and bring a friend!
Follow us on Facebook: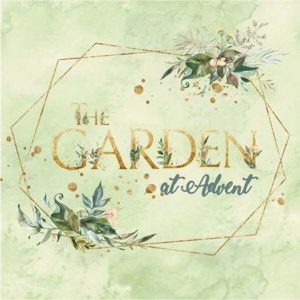 The Garden's
next gathering is Tuesday, June 8th at 6:45 pm, Advent Lantana Church for a community service project. Community Clothes Closet sorting and organization party! Bring used clothes and a friend!