Love is why we have Fellowship!
UPCOMING EVENTS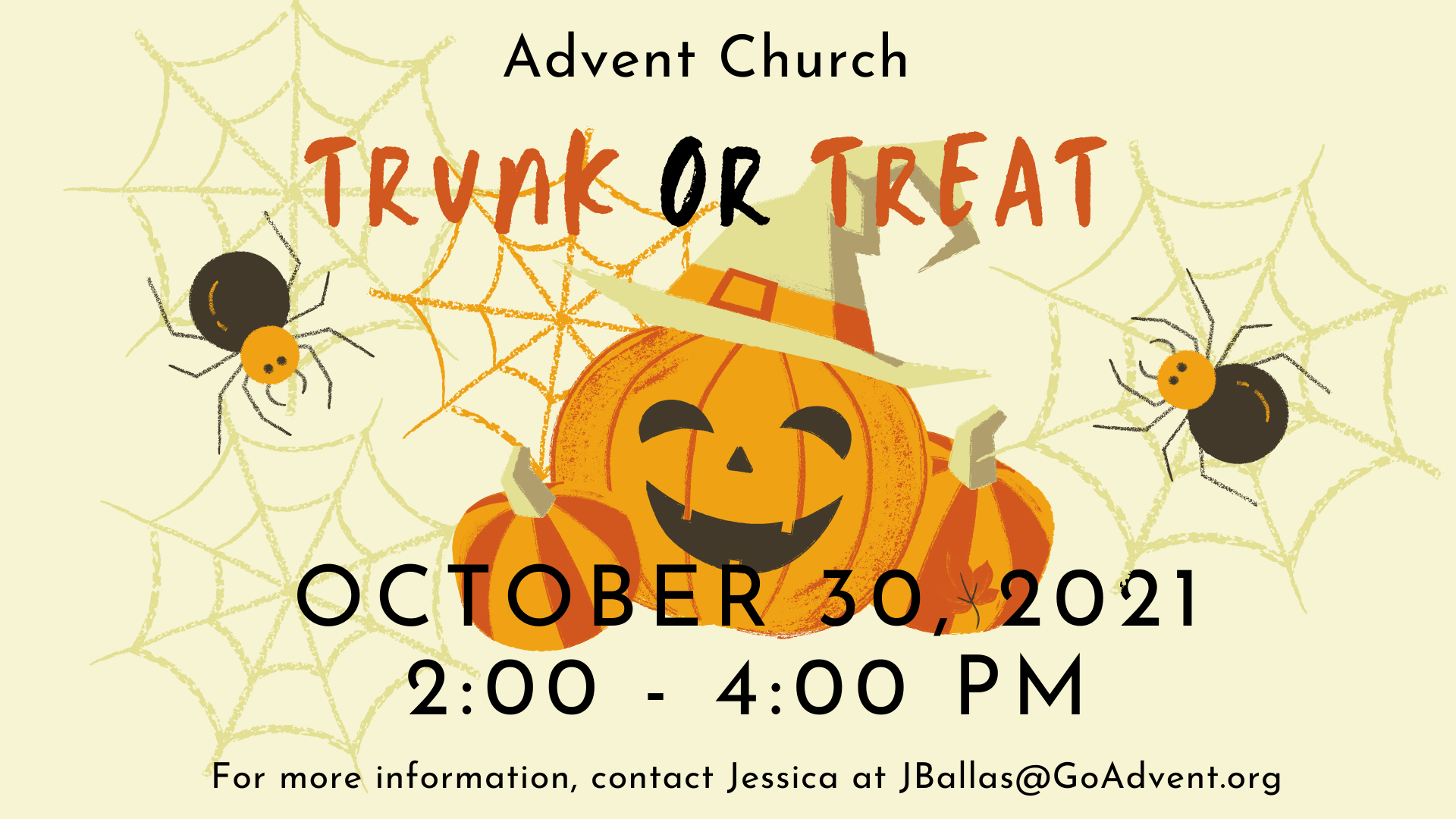 Join us for our 2nd annual Trunk or Treat!

Come and join the fun at the Oktoberfest!
Outdoor Dining * German Food * Craft Beer
Trivia Fun * Home Brew Contest * so much more!
Tickets are $20 per person
Anchorettes Baton Registration 21-22
Register Now for Fall Session Beginning the Week of August 15th
For additional information contact Debbie Dingle @ ANCHORETTES300@GMAIL.COM
Upcoming Online Opportunities at Advent
PASTORS BIBLE STUDY
Every Tuesday at 12 NOON via Zoom
starting April 13th thru February 8, 2022
Pastor Andy is inviting you to join at any time!
Meeting ID:871 4331 0795
Passcode: 193315
THURSDAY MEN'S BIBLE STUDY
In Person or join the Zoom Meeting
Every Thursday morning at 7AM
starting April 15th thru December 30, 2021
Meeting ID:817 9303 9075
Passcode: 581323
SUNDAY'S
BOCA CAMPUS WORSHIP SERVICES
9:00AM Traditional Worship Service
10:30AM Family Worship Service
In-person and Online at Advent Church Boca
Wearing a mask is optional
LANTANA CAMPUS WORSHIP SERVICE
9:00AM Traditional Worship Service
In-person and Online at Advent Church Lantana
Wearing a mask is optional