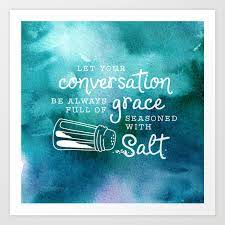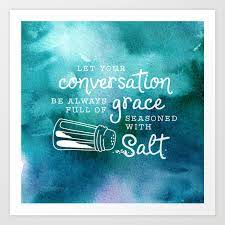 Hello Advent Family,
Have you ever considered that every conversation we have in a given day is an opportunity? It's an opportunity to either build someone up or introduce them to the gospel. Paul reminds us in Colossians 4 to take advantage of every opportunity we have and to make sure our conversations are always full of grace. Let's look at his words together today.
2 Devote yourselves to prayer, being watchful and thankful. 3 And pray for us, too, that God may open a door for our message, so that we may proclaim the mystery of Christ, for which I am in chains. 4 Pray that I may proclaim it clearly, as I should. 5 Be wise in the way you act toward outsiders; make the most of every opportunity. 6 Let your conversation be always full of grace, seasoned with salt, so that you may know how to answer everyone.
We are reminded to pray for opportunities to proclaim the mystery of Christ and also not miss a chance to do just that. I hope that throughout a day I encourage people or share the gospel when I get a chance but I also think of all of the meaningless conversations I might have as well. It's okay to talk about the weather of sports or whatever else might be the topic of conversation but we should also be reminded that every conversation is an opportunity. You never know when someone needs a word of encouragement or a gentle reminder of God's goodness. I love Paul's words – may all of our conversations be full of grace.
In His Grip,
Pastor Dave
---